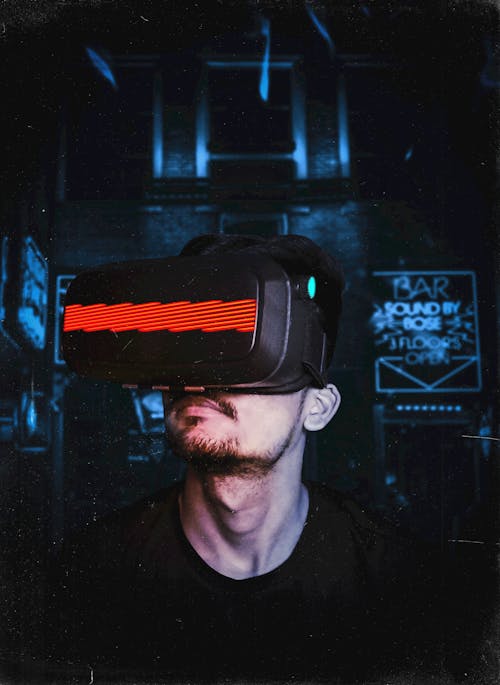 The evolution of virtual reality follows a spiral: from simple attractions to more complex personal experiences with the transfer of physical contact in VR through sensors on the body and special suits. Sandbox is a futuristic VR environment for groups of up to six people in which you can see and communicate with everyone inside, much like in real life. Booking several rooms is needed for groups larger than six. You become movement when you reach the VR universe.
All will see each other in the same way they would in real life. Using real-time motion capture technology, which is commonly used in the production of movies and video games. Their motion capture cameras monitor your entire body in real time, allowing you to see exactly where everyone else is as well as their movements. They would simply not resemble their usual human selves. Incredible opportunity for team building. It feels so organic that it both scares and excites you.
All players must be at least 1.2m (48 inches) tall. A parent/guardian must be physically present in the store during the session for visitors under the age of 18 to sign a minor waiver form.
Sandbox has six locations as of now, including San Mateo, California, New York, Singapore, and Thailand. Depending on the time of day, a 30-minute session costs between $32 and $38.
More details can be found on the Sandbox website.
What's going on inside Sandbox VR's game space:
When you first arrive, you are led into a specially constructed space with three sides of green walls and floors. It's a green screen, which is the same technology used by Hollywood to position actors in exotic locations. To play, at least two people are needed.
Before you put on the VR headset, you must first prepare by wearing motion capture orbs on your arms and legs.
You then put on a backpack. The backpack contains a complete PC that drives the VR headset.
How long does sandbox VR last: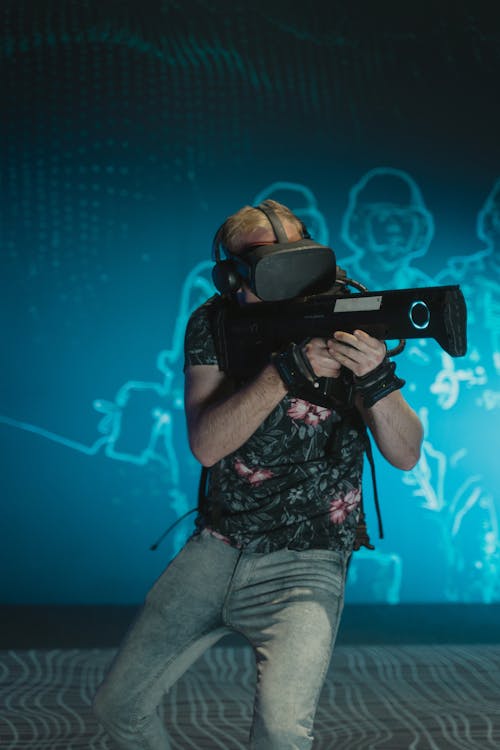 Allow approximately 1 hour and 15 minutes for your Sandbox VR experience. This will take about 15 minutes for preparation and setup, 30 minutes in VR, and another 15 minutes of reliving your experience with cinematic video highlights featuring your team as the stars!
What is the difference between an open world and a sandbox?
Any game that allows for non-linear progression is classified as an open-world game. It's the same as a free-roaming game in that the gameplay takes place in a game environment that the player can wander around in at his or her leisure, rather than in a sequence of linear stages. Ocarina of Time is one such example.
A sandbox game is one that has little or no structure and can be played independently of the structured content. A sandbox provides you with a variety of resources or abilities and encourages you to play with them.
As an example: Garry's Mod
Pros:
VR redefines the definition of contact.
Many different fields may use VR to train people in ways that would normally put them in danger. This is most often used in the areas of medicine, law enforcement, architecture, and aviation.
Many that are unable to completely experience reality, such as the disabled, can explore the Virtual World and yet live a full life.
VR allows you to experience things that are difficult to experience in real life as if you were there, such as battling zombies in a game.
Cons:
Some people have reported experiencing motion sickness as a result of using the VR headset.
Technology is still evolving, and several bugs must be ironed out.
Many people may become addicted to living in these virtual worlds, and as a result, they may forget or neglect their real-life obligations.
Many who cannot afford it would be excluded.
This technology would make communication vulnerable to deception.
Because of the rapid growth of Virtual Reality and online environments, there is a dearth of laws governing these realms. In these realms, users will say and do things that are illegal in real life. Furthermore, because of the anonymity, users can be less inhibited than in real life and can behave in a socially unacceptable manner.
Popular sandbox VR games:
Curse of Davy Jones
Amber Sky 2088
Star Trek: Discovery
Deadwood Mansion
UFL
Top competitors of sandbox VR:
Rendver
The VOID
Zero Latency
SPACES
Random42
Laduma